259A Cambridge St.
Burlington, MA 01803
(781) 272-1573
Directions
Hours of Operation:
Monday 8:30 - 5:00
Tuesday 8:30 - 5:00
Wednesday 8:30 - 8:00
Thursday 8:30 - 5:00
Friday 8:30 - 5:00
Saturday 8:30 - 1:00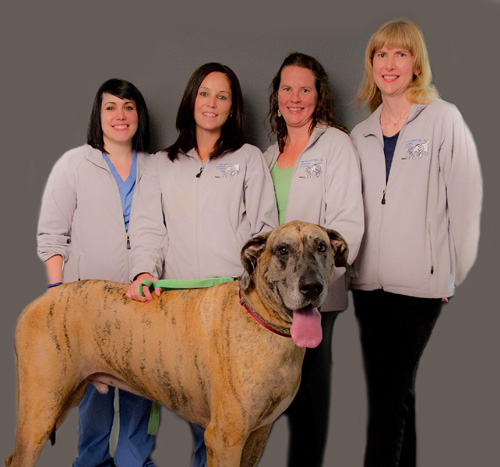 The Burlington Animal Clinic has been in operation since 1964. The clinic was operated by Dr. Ralph Levine, who was the sole veterinarian for many years. During his ownership, Dr. Levine developed strong relationships with his clients, coming to be known simply as "Doc" by many of them. It is now operated by Dr. Kathleen Hanson; she took over management in November of 2011, and is committed to maintaining relationships with the current clientele.
We are located in Burlington, MA and primarily treat dogs and cats; however, we are willing to see the occasional pocket pet (hamster, guinea pig, turtle, etc.) as well. We are equipped for surgery, as well as routine appointments. We are open six days a week for wellness and sick appointments. To better serve clients, we have evening appointments available one night a week, and have updated veterinary software.
Our goal is to provide quality care and excellent client education. The best way to maintain your pet's health is to make sure that you, the pet owner, are aware of things to watch for at home. We look forward to working with you and your pet.
A Burlington veterinarian providing Burlington veterinary care